Comunidade
Ao longo de nossa história, o contato local tem sido um elemento essencial de nossa cultura, e nos esforçamos para fazer uma diferença positiva e duradoura em nossas comunidades.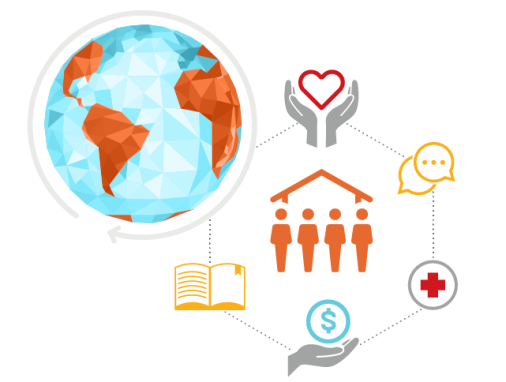 Graças ao espírito generoso e à vontade de dispor de tempo e recursos, os colaboradores são uma extensão natural das nossas relações com a comunidade. Dedicamos nosso tempo como apoiadores e voluntários em diversas organizações locais e globais, como:
Em 2016, a Cabot Corporation Foundation, Inc. doou ou arrecadou aproximadamente US$ 1,1 milhão para o apoio direto e indireto de diversas atividades e organizações focadas em educação científica e tecnológica, relações com a comunidade e melhorias cívicas. Além disso, nas fábricas, arrecadamos aproximadamente US$ 500.000 em doações e contribuímos ativamente com nosso tempo e talento para apoiar as comunidades onde vivemos e trabalhamos.
---
Retribuição à comunidade

Inspiring Young People to Tackle Climate Change
The Cabot Foundation has proudly served as the first corporate sponsor for the New England Aquarium's ClimaTeens program, recognized with a 2016 Community Service Award from Youth Climate Action Network, and a 2015 Community Leadership Award from Greenovate Boston, which has been engaging teenagers on the topics of climate change and ocean conservation since 2013.
This year-long teen empowerment and education program attracts approximately 40 teenage students each year with a desire to learn more about these important topics. As part of the program, students design projects to inspire public audiences, particularly their peers, to take action in contributing to a more sustainable future. In 2017, a group of Boston and Billerica employees from different disciplines attended the students' final presentations of their projects to show their support and offer advice on career choices in STEM fields to a highly motivated group of students eager to make a positive impact.
---
---